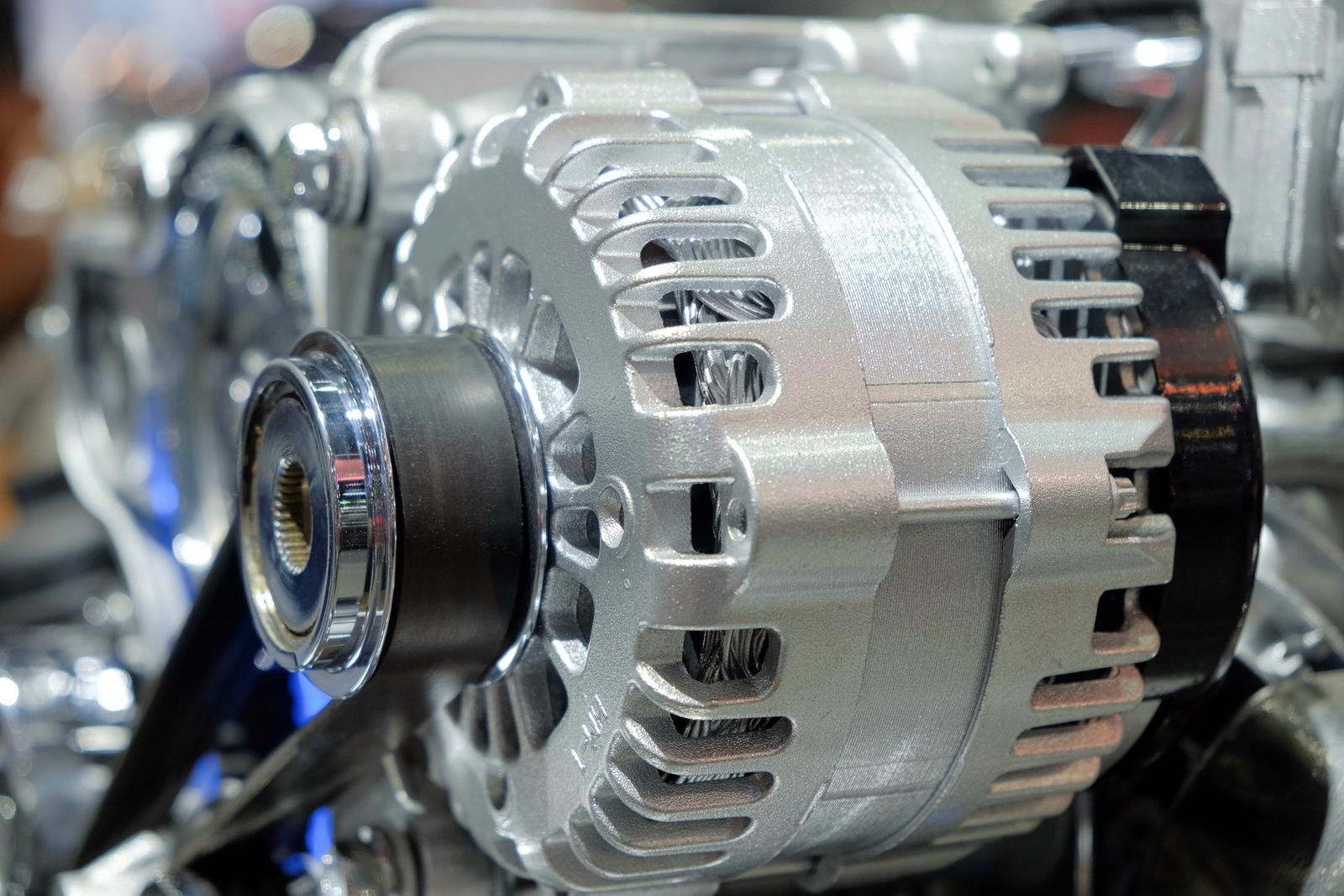 New Zealand Import and Export Trends in Truck Parts
When it comes to the import and export of truck parts, New Zealand is primarily reliant on imports. However, there is good news when it comes to exporting heavy transport trailers, particularly to Australia.
The top imports of New Zealand are Motor cars and other motor vehicles ($2.37B), Petroleum oils and oils obtained from bituminous minerals; crude ($1.4B), Petroleum oils and oils from bituminous minerals, not crude ($1.34B), Transmission apparatus for radio-broadcasting or television ($1.19B), and Vehicles for the transport of goods ($762M).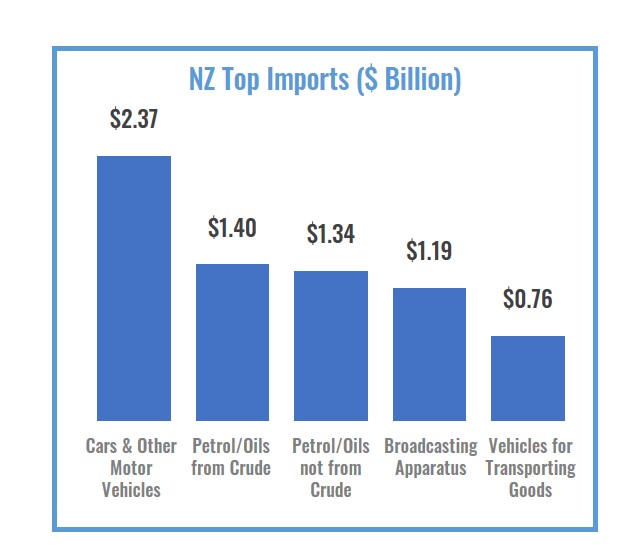 The top imports of New Zealand Source: OEC.World
Accordingly to Statistics NZ, the gap is widening year on year. In 2011, car and truck part imports were $86M, 65% more than our exports at $52M. By 2019 the gap had widened to a whopping 648%. While our imports steadily increased year on year, exports have declined to $33M, with a low of only $16M in 2015.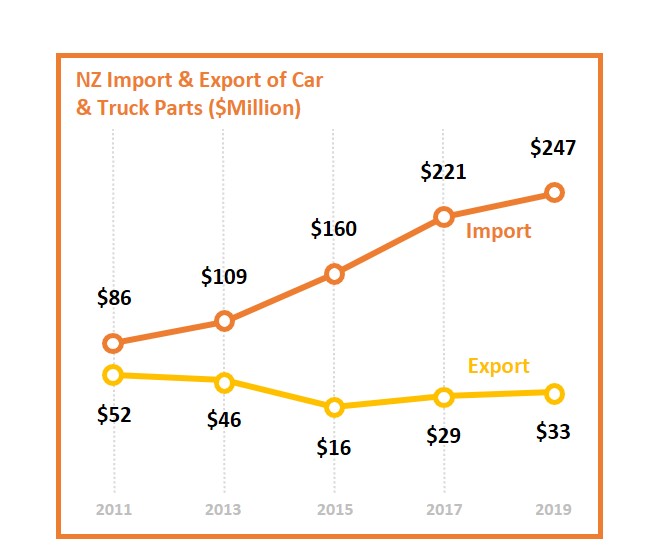 Import and Export statistics of car and truck parts. Source: Statistics NZ
Exporting car and truck parts
An example of New Zealand companies exporting car and truck parts is Airplex. Airplex manufactures one of the largest ranges of acrylic (door weathershields and headlight covers) of any accessory manufacturer in the world. Airplex exports to over 30 countries and is the largest manufacturer of this type in NZ.
From a start producing plexiglass weather shields for Kiwi motorists, to creating a huge range of protection and enhancement gear for 4WDs – and other vehicles – Airplex has been proudly Kiwi for four decades.
Airplex has been the 'go-to' name for stylish acrylic weather shields and bonnet guards for all that time, and now supplies OEM-branded units for several big name auto brands plus aftermarket product for almost all brands available in the Kiwi market.
Airplex are just one of the good news stories for New Zealand. They are now available in the UK, Australia and Japan, and the company regularly exhibits at the massive SEMA show in the USA, and Automechanika in Germany.
Trailers bucking the trend
Interestingly, New Zealand's trailer manufacturing and exports have followed a similar trend, with imports growing each year. Over the period, trailer imports outstripped exports by 461%. However, rather than decreasing, trailer exports have increased from $69M to $92M over the eight years in the data set.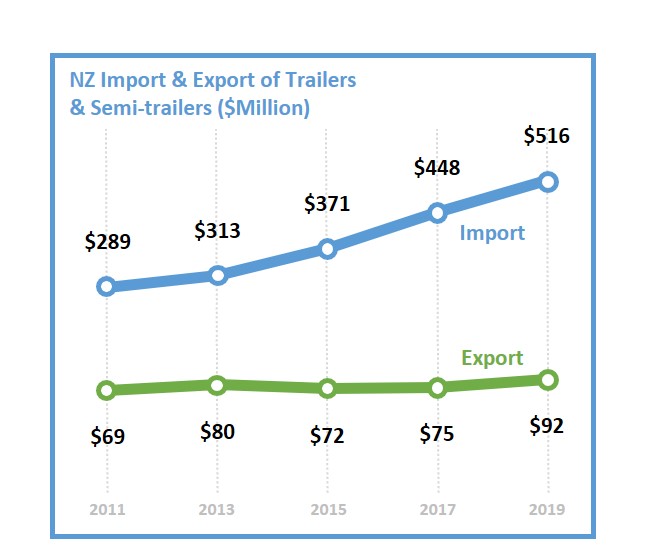 Import and Export statistics of trailers and semi trailers. Source: Statistics NZ
These figures include both domestic trailers, as well as semi-trailers for heavy transport.
The increase in trailer exports is, to some degree, due to New Zealand trailer manufacturers exporting to nearby Australia – including leading manufacturers TRT and Steelbro.
"From TRT's perspective, we've been busy with the low loader market with plenty of orders coming out of Australia this year, and we don't expect that to change."

Dave Wright, TRT
At a time where the NZ economy is particulalrly vulnerable due to it's dependancy on imports, this is very good news.
DATA PROVIDED BY:
Statistics NZ
DATASET NAME:
Overseas Merchandise Trade: Exports HS10 2019
WEBPAGE:
https://www.stats.govt.nz/large-datasets/csv-files-for-download/overseas-merchandise-trade-datasets#yearly-datasets-of
FOR MORE INFORMATION:
https://datainfoplus.stats.govt.nz/Item/nz.govt.stats/6ed114da-3571-40d4-a89f-932068a4c753