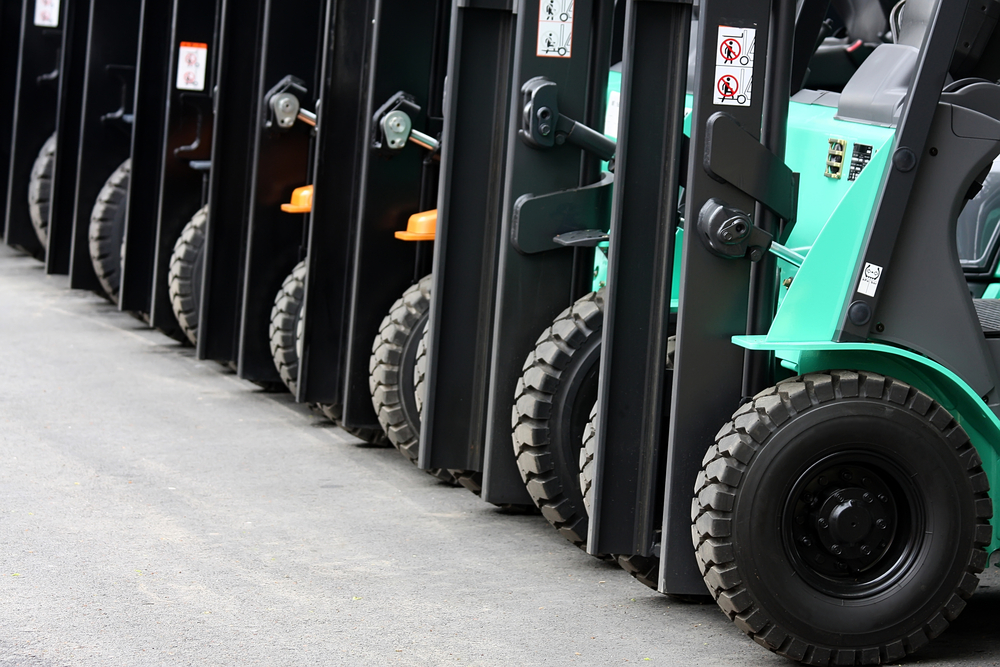 What Is The Best Brand Of Forklift Available For Sale In Auckland?
When it comes to finding the best forklift brand for sale in Auckland, there is no shortage of options. There are multiple different forklift brands to choose from, so making a decision on which one is best suited for your business needs can be challenging and time-consuming.
Mitsubishi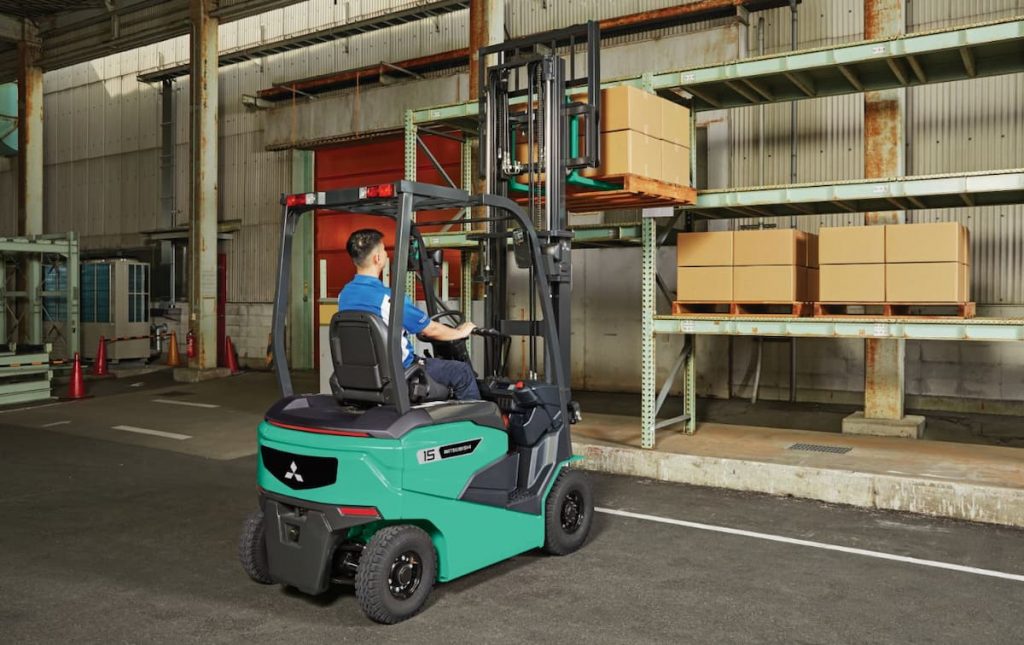 Whether you are looking for forklifts to improve your warehouse operations or to expand your business, Mitsubishi forklifts are the top choice when it comes to quality and performance. As one of the leading forklift brands available in the Auckland area, Mitsubishi offers unbeatable lifts that are designed to last.
Mitsubishi Forklifts offer a wide range of over 150 different models, ensuring that they have forklifts available that are tailored to each business's needs. This makes Mitsubishi a desirable brand of forklift to choose from as they are guaranteed to have the forklift that you need.
Mitsubishi forklifts are built with the latest engineering advancements and safety features that make them a top performers. For example, Mitsubishi forklifts feature advanced two-stage mast technology which ensures excellent visibility, ergonomic design for superior operator comfort, and an integrated cabin for increased safety.
In addition, Mitsubishi forklifts include top-of-the-line performance features such as enhanced power and weight distribution, advanced torque control, and optimal load capacities. This ensures that your forklifts will provide superior performance and reduce the risk of accidents in your workplace.
Moreover, Mitsubishi forklifts are backed by highly responsive and knowledgeable service agents in Auckland and across New Zealand. This ensures that all of your needs, no matter how big or small, are taken care of quickly and efficiently. Mitsubishi also offers a comprehensive warranty that covers all parts and labour costs, which means you can rest assured that your forklifts will remain in optimal working order.
Crown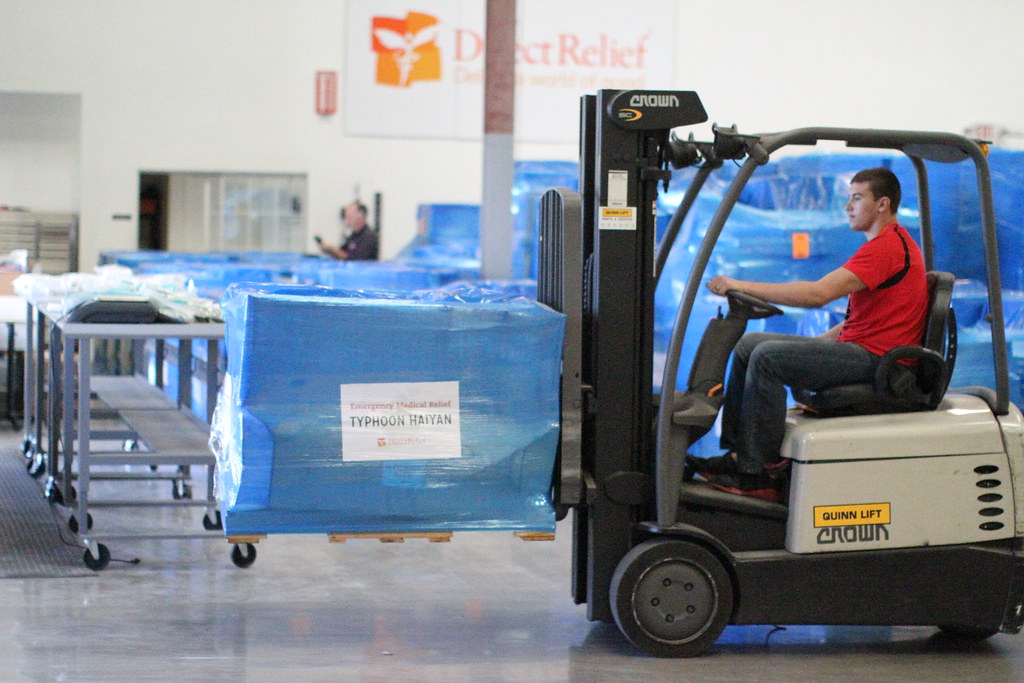 Crown is an industry leader in innovation and sustainability for their forklift ranges. Crown's sustainable promise to its employees, customers, communities and the environment began decades ago. "Sustainability is integrated into our day-to-day business processes, corporate culture and global business strategy."
Crown has a core focus on the principles of minimising waste, managing energy and maximising lifespan. Using its Crown ecologic, it represents the synthesis of their sustainability efforts, including:
Industry-leading forklift energy efficiency.
Innovative production and lift truck remanufacturing practices.
Materials recycling and recovery methods.
Preservation of land and natural resources.
Crown's forklifts also boast impressive durability. They are built to last, featuring full steel frames and robust construction that are designed to extend their life and protect against wear and tear. Crown Forklifts are extremely reliable, meaning they can handle tough working conditions, providing day-to-day operations with the peace of mind of consistent performance.
Jungheinrich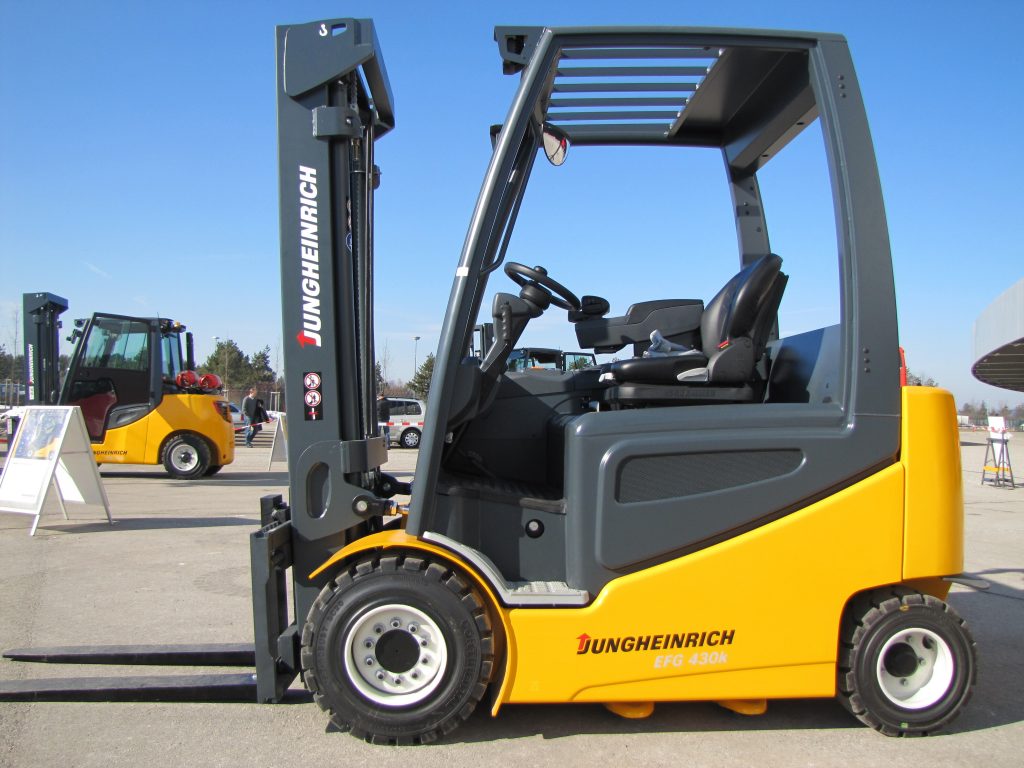 Jungheinrich has been a renowned name in the forklift industry for 70 years, and it's no wonder why they are the best forklift brand in Auckland. Their extensive portfolio of robust, reliable and efficient forklifts provides a cost-effective solution for any warehouse or materials handling application.
Jungheinrich takes charge in the pioneering of forklift production, as the only manufacturer that develops and produces controls, software, batteries and charging technology for its trucks. This makes Jungheinrich one of the leading brands of forklifts for sale in Auckland and throughout New Zealand.
Jungheinrich is dedicated to Individual solutions instead of standards to tailor the needs of their customers. Whether you're doing a fleet renewal with new forklifts and pallet trucks or looking for high-quality used forklifts and flexible rental trucks, Jungheinrich offers an efficient wide range of intralogistics options to suit each client's needs.
Customer service is also a priority for Jungheinrich, and they offer a comprehensive suite of services and resources to ensure the flawless operation of their forklifts. They have an experienced team of after-sales professionals ready to assist with training, spare parts, rental and maintenance. In addition, they offer an online customer portal and mobile app, providing access to real-time updates and maintenance notifications, as well as guidance on optimal operation.
Hyundai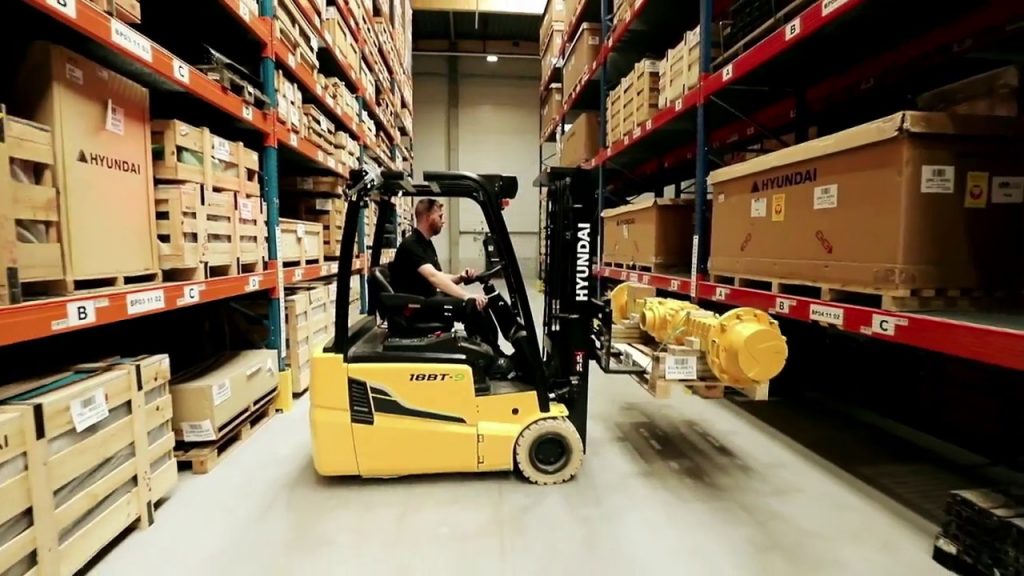 Hyundai's core focus is on building the most durable, reliable, safe, and comfortable forklifts available, backed by Hyundai's industry-leading warranties. According to Hyundai's story "We understand your revenue is tied to productivity, so we stand behind our products, offering better warranties, better service and better support than anyone else in the industry."
When it comes to forklift performance, Hyundai has always taken a leadership role. With state-of-the-art technology and rigorous quality control processes, Hyundai forklifts are built to stand up to the toughest jobs. These powerful machines can lift and move heavy loads without sacrificing performance.
And with reliable, easy-to-use features, Hyundai forklifts allow operators to efficiently and safely transport materials to and from the job site, helping to streamline processes and increase productivity.
Hyundai also offers a comprehensive selection of features and options to help meet the needs of any business. From sophisticated telemetry and monitoring systems to custom lift models, these forklifts are designed to handle various tasks. And with a variety of fuel sources, including diesel, LP, and battery-electric, Hyundai's diverse range of forklifts can meet any business's unique power and efficiency demands.
Toyota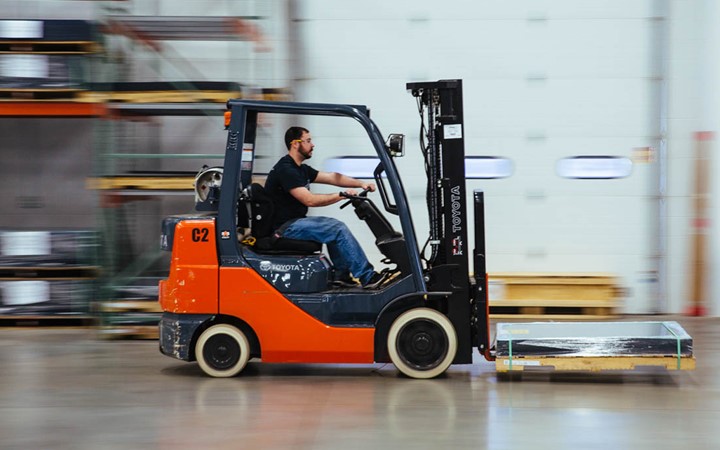 Toyota is known globally for its extremely reliable and high-quality machines so it comes as no surprise that Toyota Forklifts offer the best choice for customers looking to purchase a reliable, hard-working forklift in Auckland.
To start, Toyota forklifts are well known for their durability. Their heavy-duty construction makes them ideal for tough jobs and harsh environments. These forklifts feature solid steel frames, reinforced axles and the latest hydraulic technology to ensure a smooth, solid ride. Even under the toughest conditions, Toyota forklifts are built to last.
The performance of Toyota forklifts is also exceptional. Their high-efficiency engines are powerful enough to haul heavy loads with ease, yet still provide excellent fuel economy. And, when combined with the latest advanced safety features and state-of-the-art ergonomics, Toyota forklifts are designed to maximize operator comfort, control and efficiency.
Furthermore, Toyota forklifts provide great value. Their competitive pricing, a wide range of models to choose from, and comprehensive warranties mean you can find a forklift that fits your specific needs and budget. Plus, with a large parts and accessories inventory, you can always find the parts you need when you need them.
Conclusion
As a business, it is in your best interests that the forklift you choose fits all the requirements to satisfy your needs. Different types of operations require different types of forklifts, so it is important to consider the specific needs of your business in order to purchase the right one.
With the wide variety of brands available, there is sure to be something that fits your particular needs. The best brand of forklift available for sale in Auckland will depend upon your individual needs, so shop around and make sure you find the right fit for you.