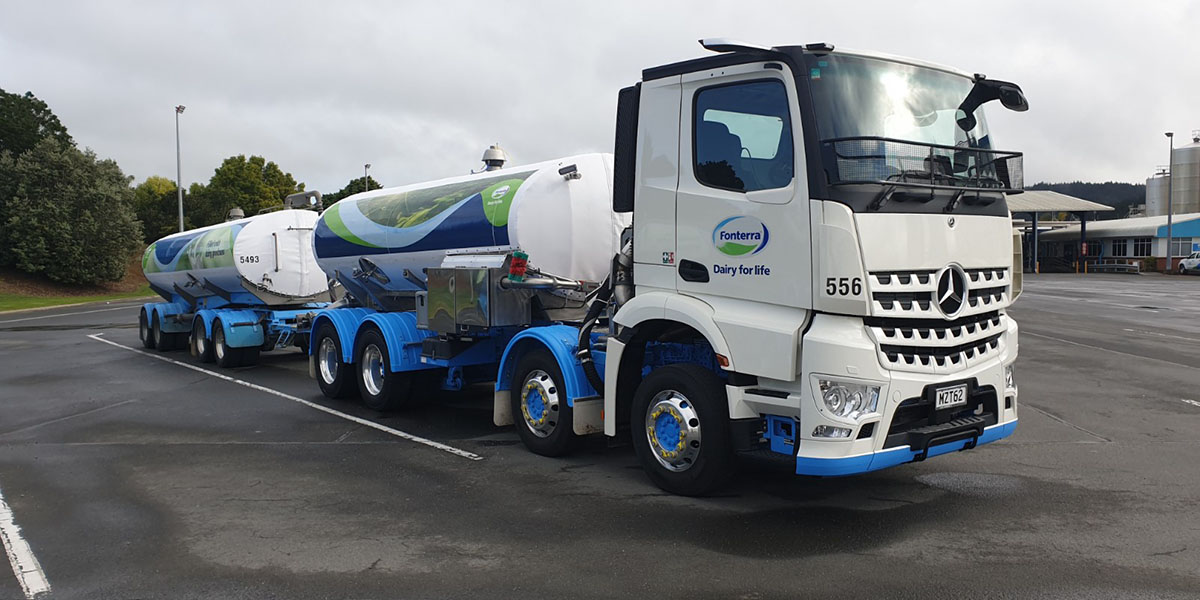 New Initiative By Truck Manufacturers To Produce Recyclable Mudguards
The Trucking industry often comes under harsh scrutiny when it comes to sustainable practice and looking after the environment. A new step in the right direction made by truck manufacturers and transport companies across New Zealand will ensure that their fleets will make use of recyclable mudguards going forward.
The new initiative will hopefully provide a great alternative to conventional mudguards that contribute a large portion to landfills and roadside rubbish each year. The guards offered by the local Rotorua company aim to scale across NZ and bring a new stance to how trucks are built.
A collaboration between some of the country's leading manufacturing and transport companies will mean hundreds of plastic truck mudguards will not be going to landfill this year – and instead will be recycled into new mudguards for heavy commercial vehicles.
The project, led by Rhino Manufacturing in Rotorua, repurposes used mudguards into New Zealand's first recycled plastic truck mudguards.
The recycled mudguards perform in strength and colour, and meet the necessary industry requirements.
Rhino Manufacturing General Manager, Will Samuel says the project has taken a year from initial concept, to prototype, to literally hitting the road on trucks across the country.
"We are absolutely thrilled with the development of this innovative and sustainable product that will go some way to helping the freight industry reduce its carbon emissions. It's a really small step, but it's an important one and it goes to show how a bit of creative thinking can start making a difference," says Will.
The first trucking company to use the recycled guards is TR Group. National Sales Manager, Shane O'Grady says the company has a strong commitment to sustainability and the recycled mudguards are a "no-brainer".
"We are always looking for innovative solutions to help us reduce waste and Rhino have really stepped up to the plate."
Will says trucking companies can return their used Rhino guards for free and shipping may also be covered, depending on proximity to the specialist plastic recycling centres.
If you would like to read the full article head on over to Truck Journal or alternatively, if you are a truck manufacturer you can visit the Rhino website if the eco-friendly approach appeals to you.