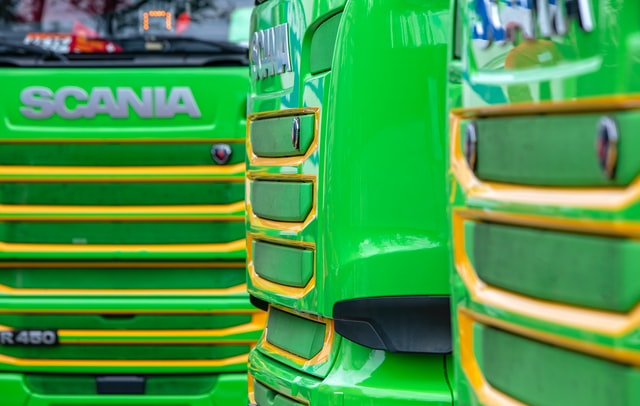 SCANIA BOOSTS AUSTRALIA TRUCK SPARE PARTS PROVISION
Scania Australia is continuing its spare-parts investment in Australia as its business grows at record levels across all divisions, it reports.
Hard on the heels of the start of construction of a new company-owned sales and service branch at Eastern Creek, New South Wales, Scania is acquiring two new warehouses to provide a higher level of 'first pick' of spare and replacement parts.
The largest investment secures additional capacity for spare-parts storage and dispatch at a new 9,000 square metre warehouse set to 'come on stream' in September it states.
Located close to the company's Campbellfield, Victoria, headquarters, it is substantially bigger than the existing Scania national parts warehouse, which opened in 1992.
Scania's new parts warehouse in Campbellfield
WEST SIDE
The second investment is in a new standalone warehouse facility in Perth, where 2,000 sq m of parts storage will support Scania's WA operations from July, 2021, the company confirms.
This facility is required to service the growing Scania on and off-road population, particularly among demanding applications such as Scania's many mining customers for whom uptime, and therefore parts access, is critical, it says.
"We have taken this decision to expand our national and regional warehousing capacity as a result of the accelerated growth of sales of trucks, buses and engines over the past decade – and therefore the expected demands for replacement and service parts for these vehicles and engines over the next decade and beyond," Scania Aftersales director Patrik Tharna says.
National Parts Logistics and Inventory manager Ben Nicholson (left) and Aftersales director Patrik Tharna at the new National Parts Warehouse in Campbellfield, Victoria.
"We have doubled our truck sales and market share since 2010, and our bus market penetration remains extremely high, underscoring the need to supply many customers around the country with a reliable flow of parts, as well as the additional service capacity we are adding with our new company-owned branch at Eastern Creek.
"We live in an increasingly uncertain world and we have all seen over the past year the impact on long-distance supply chains during a pandemic.
"With this added capacity for parts-holdings, we anticipate being able to provide more parts, more quickly to more customers from these new warehouses."
When the pandemic hit last year, Scania increased parts stocks at its National Warehouse in Victoria and at branch warehouses around the country to build resilience in case of major supply chain disruptions, it says.
Scania also secured capability to deliver directly to workshops and customers from other warehouses in Europe and Asia. However, production capacity and container availability had, and still has, impacted on spare parts availability.
"The new National Warehouse in Melbourne will allow even more stock to be located in Australia to counter the negative effect Corona has had on global supply chains and make us more independent," says Ben Nicholson, national parts manager and the aftersales team member responsible for the warehouse capacity expansion project.
"With the addition of the new regional warehouse in Perth, we will also build some additional resilience into our supply chain within Australia," Nicholson says.
"When the new warehouses are online, we will improve spare parts availability reducing lead times, as well as being better at pre-picking kits to provide superior support to our own and our authorised independent dealer workshop operations."
Tharna adds that the warehousing infrastructure expansion will see a need for more Scania employees working in Australia, "and we are now well over the 500 mark".
"And in line with Scania's global and local drive towards a sustainable transport solution, the new national warehouse comes equipped with solar panels on the roof," he says.
"We will take all opportunities to continue to reduce our carbon footprint."