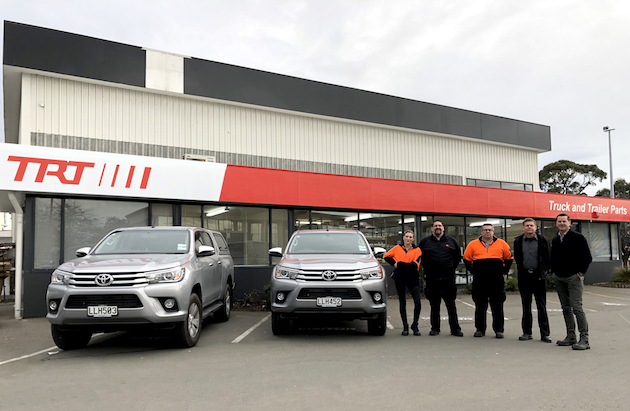 TRT Expands Operation To Christchurch
Truck and crane company TRT NZ (Tidd Ross Todd) has turned a new leaf and is now open for business in the south island. The company is already well established in the north island and is looking to service truck and crane needs in the garden city.
TRT's new branch is focused on truck and trailer parts for all makes, with a range of products that includes commercial vehicle seating, drive line, hydraulics and TRT's own Traction Air CTI, heavy transport trailers and cranes.
TRT National Parts Manager, Gavin Halley, has lead the team in developing the new Christchurch branch as part of TRT's strategic plan. "As a privately owned business, we bring with us our family values," he said. "It's fantastic that we are able deliver our TRT standard of service and full product offering to our South Island customers."
According to TRT, the new Christchurch branch is supported by a dedicated team of truck and trailer parts experts that have the highest level of product knowledge.
"We have a high calibre, local team, recruited within the region," said Halley. "They bring with them a wealth of experience and are already well regarded experts in the industry."
"We've got great support from local operators and look forward to meeting more of them over the coming months," said TRT Christchurch's new branch manager, Ed Foster.
The new South Island branch is located at 35 Parkhouse Road, Wigram, Christchurch.
The new branch also supports MC Transport Repairs, now based at the rear of the facility.
TRT's manufacturing facility and Head Office is in Hamilton and has truck and trailer parts branches and warehouse facilities in Hamilton and Auckland. They are backed by a team of experts, in-house and on the road, New Zealand wide.
If you would like to read the full article head on over to the Trailermag website.