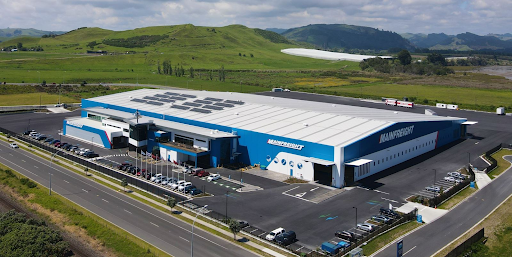 Truck Leasing To Becoming The Go To For Many Businesses
A heavy commercial fleet can be complex for businesses to find, fund and manage.
Due to the rapid scaling of logistical and transport companies, maintaining a fleet of trucks becomes an increasingly expensive endeavour. That's why new incentives are being offered to the industry that involve large lease contracts.
Businesses need to consider the whole-of-life asset management of their truck fleet.
There are many things to consider including how they will fund the truck, how to ensure it's suitable for the application, how they will manage the asset in-life, and what the optimum period is to operate the asset.
Customising and delivering a heavy commercial vehicle requires expertise to define accurately the right specifications.
The wrong specifications can potentially leave a business with an asset that is unsafe and expensive to correct.
Where should businesses go for their truck needs?
A fleet management organisation with heavy commercial vehicle specialists is a good place to start.
They can help with leasing a commercial truck rather than buying it outright.
That will give your business the opportunity to save your working capital to invest back into the business rather than tying up essential capital in a depreciating asset.
More importantly, you can reduce your maintenance and asset risk as well as freeing up your staff to return to core business activities.
A leasing company like FleetPartners has a specialist in-house team of qualified commercial vehicle consultants who can help with delivering one truck or an entire fleet.
Operating in NZ for more than 40 years, FleetPartners is a leading provider of customised, built-to-order heavy commercial vehicles with experience in supplying trucks to businesses across many industries.
They include construction, utilities, government, freight and transport, and road and traffic.
"Our leased customers typically run later-model trucks and have lower running costs compared to businesses who choose to own their trucks outright," says FleetPartners heavy commercial division leader Clayton Coe.
"We help by working closely with our customers from the outset, defining their requirements, managing the build phase directly with our partners, and delivering a completed product that's ready to work."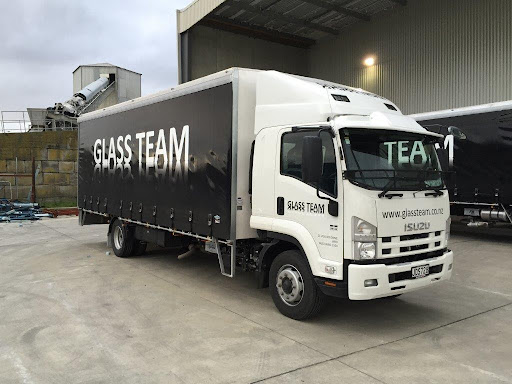 It's this expertise that businesses benefit from when they use a fleet company like FleetPartners.
It has a nationwide specialist supplier network and through its buying power will pass on to customers the trade discounts for servicing, maintenance, fuel and tyres.
Glass Team is a customer which trusts FleetPartners to manage all its commercial leasing needs.
As one of Auckland's top glass companies, it specialises in window, door and glass installation.
Initially, it leased a truck and a couple of vehicles from FleetPartners. As the company grew, so did its fleet needs.
Glass Team needed specialised trucks to deliver glass to customers, whether that was to a customer's home or to a commercial building.
The Glass Team vehicle fleet would carry very large panes of glass and mid-range trucks would perform deliveries nationwide.
FleetPartners worked with GlassTranz to build custom bodies, which included installing frails inside the trucks to securely hold heavy loads of glass and transport them safely.
To meet the needs of Glass Team's high-rise building customers, FleetPartners helped fund the lease to develop a solution that allows cranes to extract glass through the roof of the truck.
Glass Team says it knows its fleet of trucks will always turn up in "fantastic shape and ready to go".
FleetPartners manages the service and maintenance of the Glass Team fleet through its Fully Maintained Operating Lease product.
This is a fixed monthly price where all scheduled servicing and maintenance costs are included, giving budget certainty. Along with reliable vehicles, Glass Team gets discounted fuel, and FleetPartners reviews kilometre usage annually to ensure Glass Team gets the best deal.
Businesses can take advantage of FleetPartners' fleet insights platform, Nitro.
Nitro is a secure, web-based data platform that offers comprehensive views on all aspects of a vehicle fleet, from light to heavy vehicles.
It allows operators to see the fleet's true cost and view and manage the fleet, compliance, drivers and costs all in one place.
It offers comprehensive reporting on aspects like infringements, registrations, compliance, CO2 emissions (light vehicles), CoFs/WoFs, kilometres travelled, FBT (light vehicles), tolls, RUCs and more.If you would like to read the full article head on over to the transporttalk website.